This site is provided to help yacht owners understand the marine electrical systems of their boat. Having knowledge of how the system works leads to a more relaxed boating experience. Owning and operating a boat requires responsibility, for the boat, its crew (passengers) and in avoiding other boats and navigation hazards in the area. Confidence is paramount to an enjoyable experience. Understanding your boat leads to confidence, not just for the skipper but for everybody on board.
A yacht is a collection of systems. The hull in itself is one system, plumbing , propulsion, electrical, are another systems enclosed in the hull system. These systems are interconnected through mechanical and electrical connections. When one system is out of balance or not working properly it effects the other systems it is connected to. The boat is a closed system and all of its parts must be in balance for it to work at peak performance.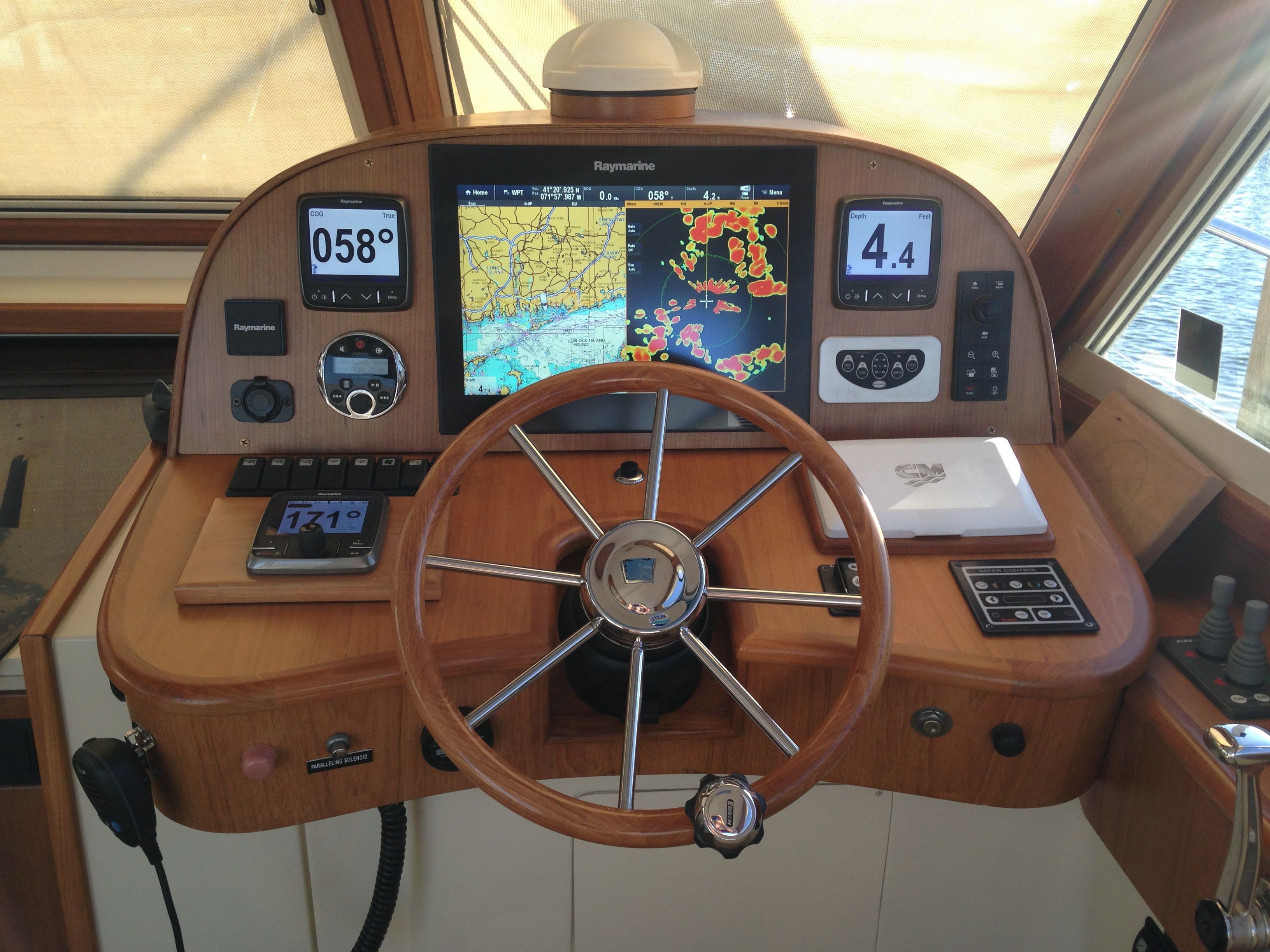 The marine electrical system is the nerve system of the boat. It is also the most vulnerable to damage, corrosion, bad workmanship, and basic old age. After about 25 years, a boats electrical system typically is showing signs of corrosion decay, has seen four owners (each adding and removing equipment and usually leaving unwanted wires in place), and contains outdated wiring practices that can be outright dangerous. New boats are often designed with little capacity to add desired equipment after commissioning. This is due to cost constraints during construction. Additional electronics installation increases demand but ignores the need to increase the supply of power. The usual result is a shortened life of the marine batteries and power supplies.
Marine Electronics and Wiring Service installs all types of equipment. We are an independent office and do not "represent" any specific company's equipment. Naturally we install name brands like; Raymarine, Garmin, Xantrex, Lowrence, Standard Horizon, and the list goes on. Our specialty is re-wiring of older boats. This is usually where a complete analysis of the DC wiring, marine batteries, and charging devices is performed to determine how much power is readily available and how it is delivered to the marine electronics. Very often the DC wiring is insufficient for the greater demand of radar, autopilots, chartplotter, and powerfull marine radios that are added after the boat is built. This leads to poor performance, shortened life of alternators, marine batteries, and battery chargers. If the grounding of a boat is deteriorating or badly designed, the additional effect of electrical noise on the DC wiring can interfere with the performance of items like radar, marine radios, autopilots, and even your chartplotter.
Computers have changed the face of marine electronics for yacht and weekend boats alike. Electronics need a clean supply of DC power free from electrical noise. Marine batteries supply a clean supply, but often alternators, older battery chargers, and generators often do not. If the performance of your marine radios, radar, chartplotter, depth finder, or even autopilot gets worse while any of the above devices are operating, these may be inducing noise on your DC wiring system. This is where re-wiring is a must to reduce noise on the electronics system.
One item we strongly suggest to everybody with a boat is to upgrade their VHF radio. The new VHF radios have a Distress button. This button when pressed sends out a call to other ships and alerts them to who, where and what type of vessel your are. This allows you to handle the emergency instead of manning the radio. The VHF needs to attached to a device that provides a gps signal. This can be accomplished during the installation of the radio.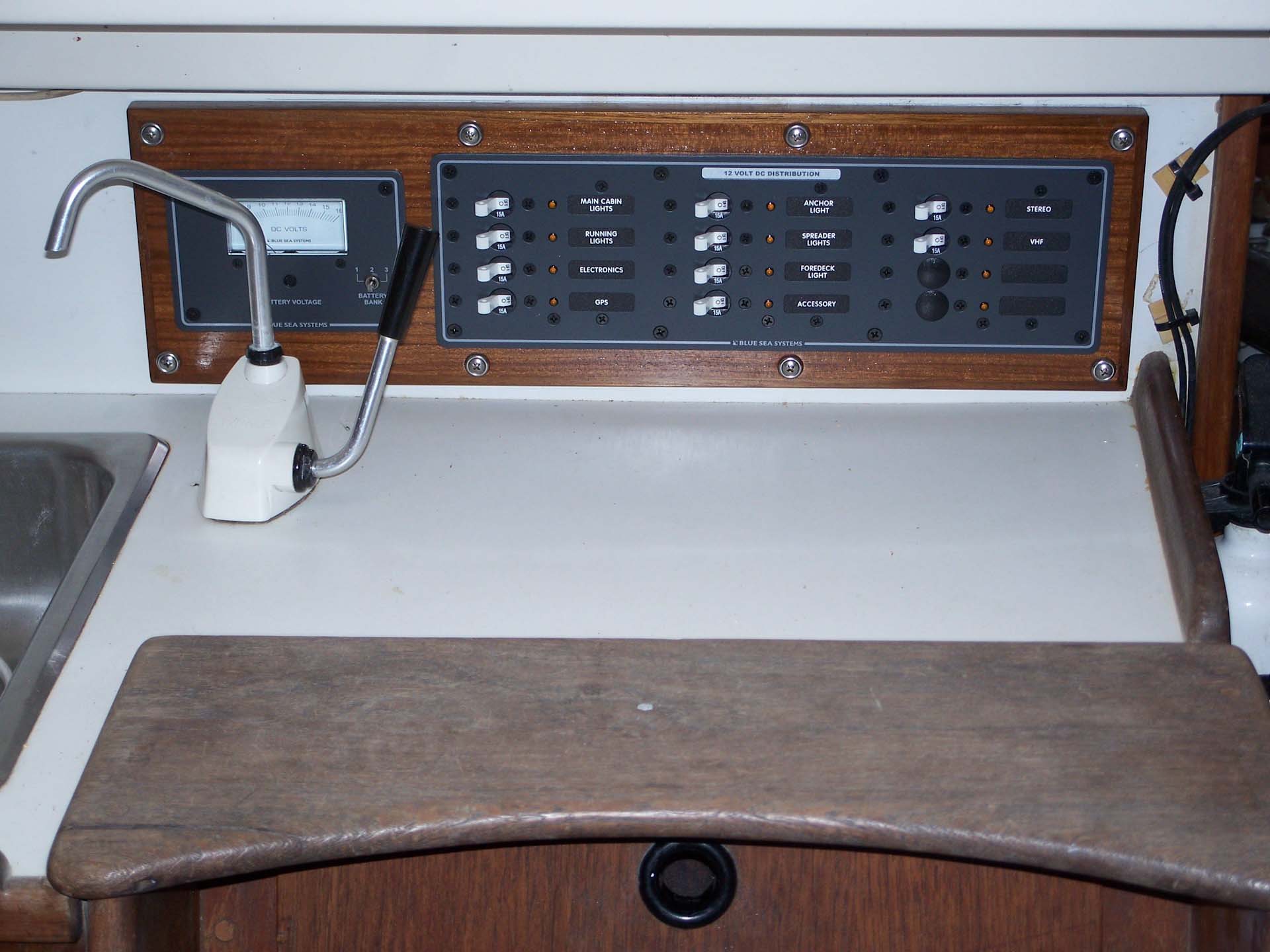 Wooden boats are of particular interest to us. We have owned and operated many over the past 20 years and we still take on wooden boat restoration projects. Nada Bear is our current wooden boat project
Restoration of Nada Bear
. In fact our other business,
http://www.star-distributing.com
supplies products for wooden boat restoration, concrete sealing and other coatings. Wooden boats create a particular challenge with galvanic corrosion given the amount of metal fasteners holding it all together. Once again deteriorating DC wiring or just bad practices increases galvanic corrosion. Often a re-wiring the ground side of the electrical system can reduce galvanic corrosion. This should be done before any electronics installation.
If you are not familiar with our company and your first contact with us is online: We would be pleased to hear from you! Please let us know what your needs and questions are, we will be more than happy to help.
In brief, you should know the following about us: our company was established in 2004 and had been responsible for providing outstanding re-wiring and electronics installation ever since. Our regular customers particularly value our attention to detail. We dont mind if you purchase your own equipment for us to install as long as it is new or near new. We have added an online store
Click Here
for folks who would like to purchase from us to install or so you can install your own equipment. I indend to have tutorials and information about the equipment I am most familiar with.
Our business is located in the Mystic CT area and we travel to the customer.
This web site is constantly under construction. Presently adding installation articles. You can find links to these in the upper right section of this page. If you desire to contact us please call 860 912 2895 or visit the contact link at the top of this page.
Thanks,
Steve Ray,
NMEA certified installer
Advanced NMEA 2000 Network Technician