Often on old boats the old switch panel needs replacement. It is common for fuse holders to corrode and the switches to break. Finding the exact replacement part is almost impossible. The easier thing to do is replace the panel. I have seen many times where switches are located in places that only the person installing the switch would know about. A new panel will enable consolidation of switches found around the boat into a central location.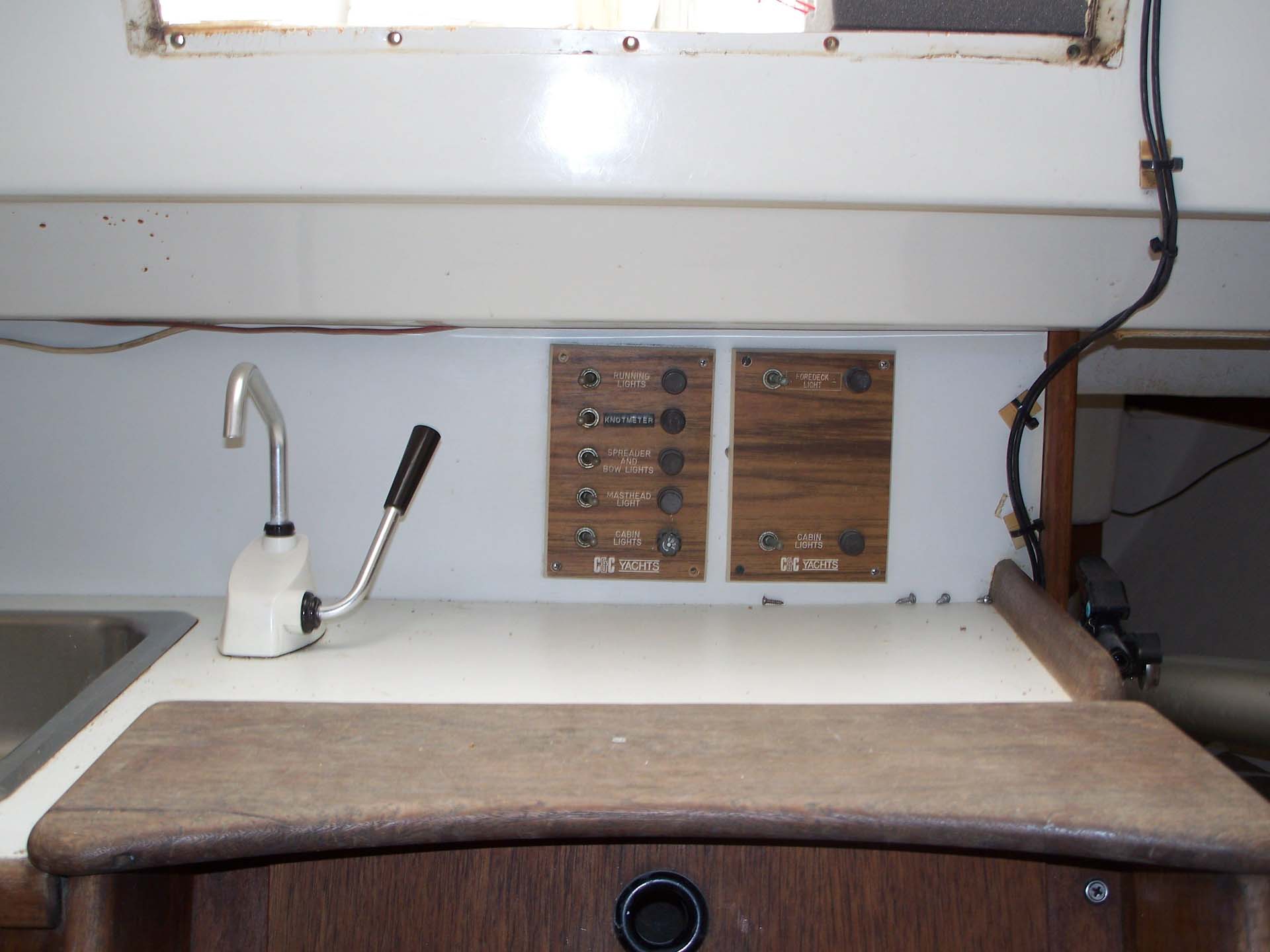 This customer wanted an inverter installed. He already had a battery charger and only needed an outlet in the galley. To do this I installed a small Xantrex inverter above the ice box. To power it I installed through bulkhead terminal posts. This reduced the need to bend wiring and make the wiring ugly coming through holes in the bulkhead. I also replaced the battery switch and installed an Automatic Charge Relay, both from Blue Seas Systems. Unfortunately I did not get pictures of the final inverter install. This is what I have:
Scroll through the pictures and see the captions that go with the pictures.
Here is the final breaker panel install. Off to the left is the inverter location ( not shown).